PORTABLE LIGHT AND SOLAR CHARGER
The Solar Overlander provides rechargeable, sustainable power. Charge it via its built-in solar panel, or plug in for instant power.
With 3 detachable portable lamps and an easy carrying case, it will illuminate everything from the campsite to your next work site.
Includes:
•

Portable Lamp (x3)

•

Master Charging Station & Carrying Case

•

Easy Set-up Tripod

•

Reinforced Bag

•

USB Adapter

•

Hanging Rope
---
OUTDOOR
Altogether, the lamp outputs around 3500 lumen. With the height adjustable tripod, it can provide lighting on demand for massive areas: work sites, camp sites, gardens, outdoor events, etc.
POWERBANK
Each light functions as a portable power bank with 1 USB port on each for power output. The included solar panel charges the lights when directly attached to it.
WORKING LIGHT
All portable lights can be operated as solo working lamps, or together to serve as our tallest and only fully solar-powered working light.
---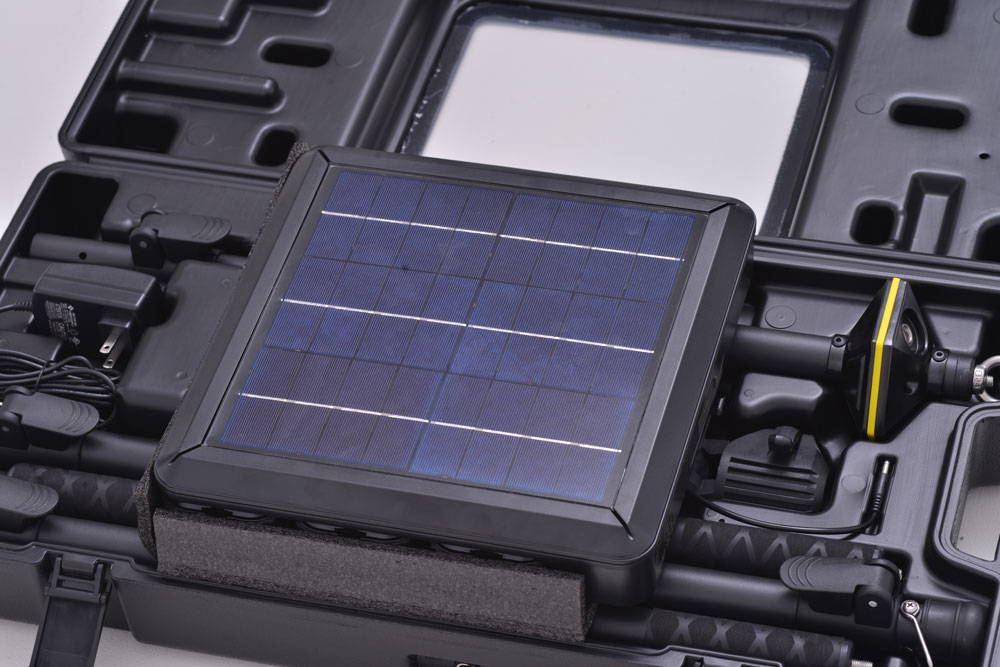 —

• Adjustable tripod legs and height
• 2 - 14 hours of running time
• 24Hr solar panel charge time
• Multiple brightness settings
• 12 V DC Input Voltage
• 2-year warranty
SPEC
DETAILS

Single portable lamp = 3.7V 5000mAh

Whole lamp*3 = 150000mAh

Single lamp 1150lm, whole lamp*3 = 3450lm