The SeeDevil 60W Balloon Light Kit is the lightest, most portable LED Balloon Light offered.
The 60W Kit offers ideal area lighting for the weekend getaway camper or outdoor sports enthusiast.
---


---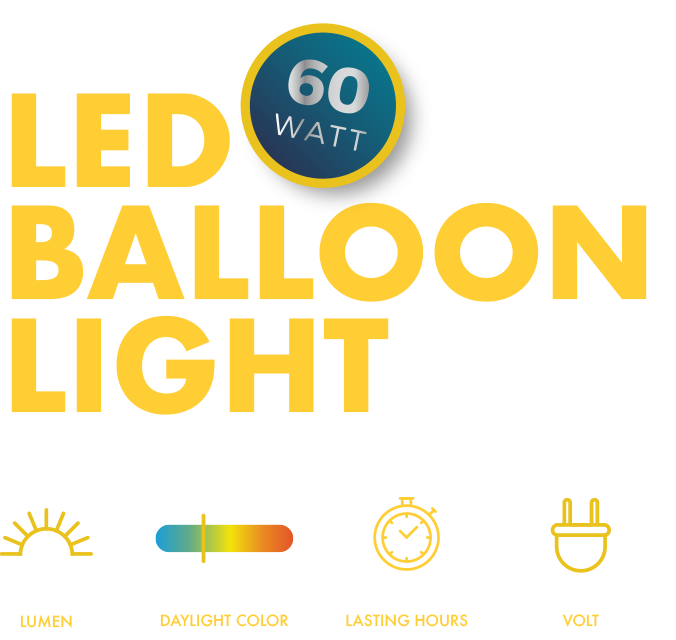 —

• Quick and easy setup
• Glare-free lighting
• Lightweight and portable
• Versatile and compact design
• Wide area coverage with 360° illumination
• Engineered with 130 lumen per watt Samsung chips
• 7,800 lumens, < 1.0 operating amps, 120-volt input
• Over 5,000 square feet of brilliant illumination
• Internal blower inflates balloon and cools LED panels
• Included: heavy-duty sliding tripod extending to 6.5'
• Included mounts: 2" C-clamp, eye bolt, tripod adapter
• LED Balloon Light diffuser is constructed of heat-and-water-resistant, UV protected nylon
• Removable balloon cover. Hand washable with mild soap.
• Run multiple units on one 2,000-watt generator
• IP42 rated
• 15' spec. grade power cord
• Dimmable wireless remote
• 3-year warranty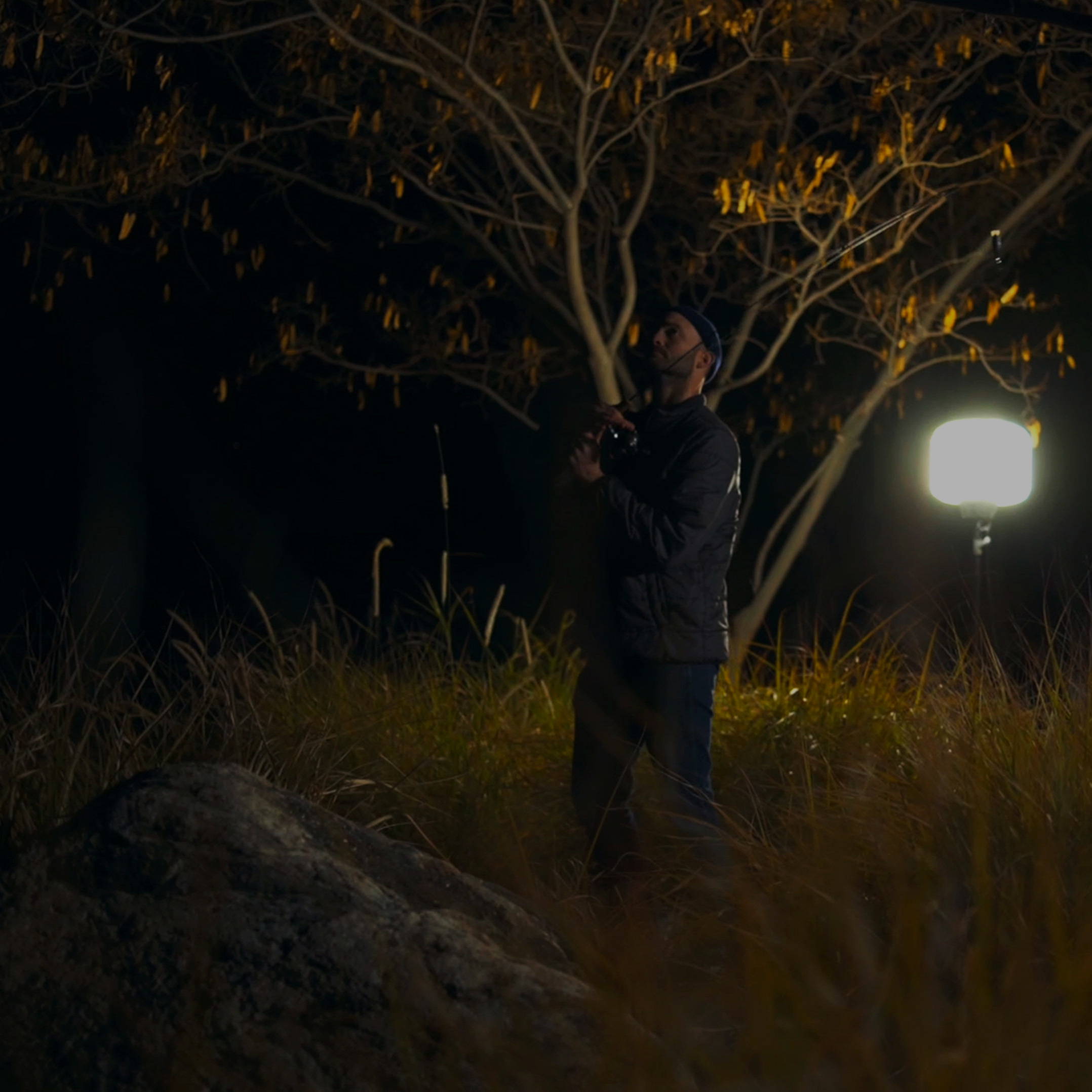 —

• 60 Watt LED Balloon Light Fixture SD-BLF-60-G1
• All White LED Balloon Light Diffuser SD-BLD-60-W-G1
• 6.5 ft. Tripod SD-STS-G2
• Tripod Adapter SD-TA-G1
• Eye Bolt SD-IBOLT-G1
• Remote Control SD-SREMOTE-G2
• 2" C-Clamp SD-2CS-ECON-G1
• Fixture Carry Bag SD-CB-STS-BK-G1
• Tripod Carry Bag SD-CB-STS-BK-G1
Light on tripod at 6.5 feet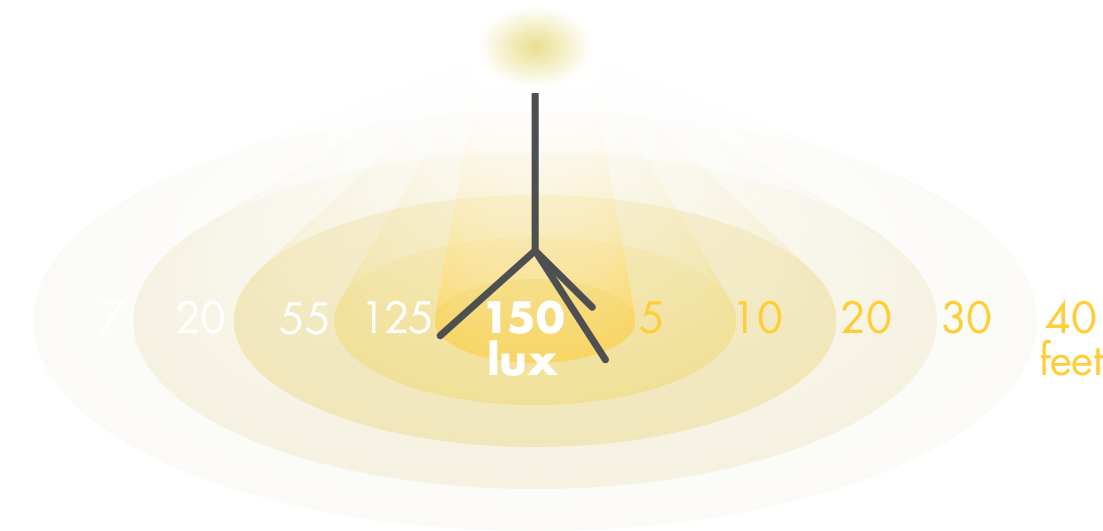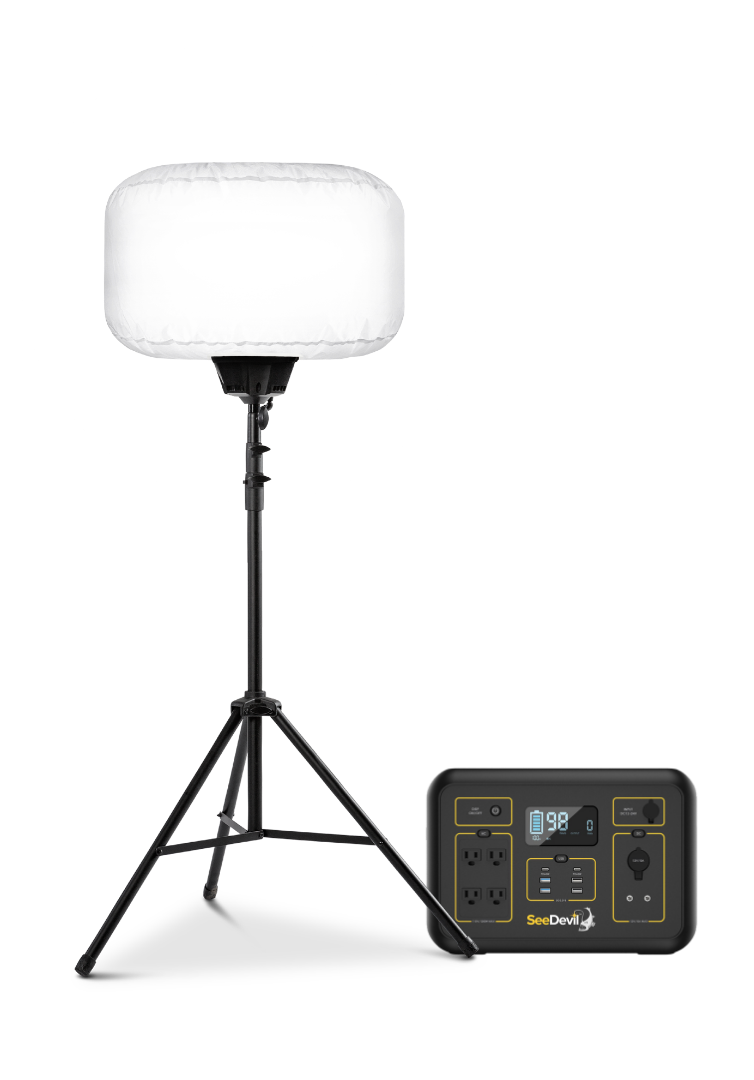 Pair our Balloon Light Fixtures and Portable Power Stations for on the go, long lasting power
| | | | | |
| --- | --- | --- | --- | --- |
| | 60 Watt 💡 | 150 Watt 💡 | 300 Watt 💡 | 700 Watt 💡 |
| | | | | |
| | | | | |
| | | | | |
| | | | | |
| | |
| --- | --- |
| SPEC | DETAIL |
| | |
| | AC 110-240 volt (AC 110-240 V) |
| | |
| | |
| | |
| | |
| | |
| | 50,000 hours (50,000 hrs) |
| | UL (Canada USA), Fcc, RoHs, CE |
| | |
| | |
SPEC
DETAIL

7 W x 7 L x 10 H in (18 W x 18 L x 25 H cm)

14 W × 14 L × 11.5 H in (18 W × 18 L × 36 H cm)

Tripod Collapsed Dimensions (in)

3.5 W x 3.5 L x 34 H in (9 W x 9 L x 86 H cm)
2.8 ft (86 cm)

Tripod Deployed Dimensions (in)

31 W x 31 L x 78 H in (79 W x 79 L x 198 H cm)
6.5 ft (1.98 m)